You can add a new user in (2) two ways: 

1. Company Setup
2. Xamun Project 


Add a New User in Company Setup


Simply click on the (+) button to add a new user found on the left-hand side. 




And complete the steps by filling out the details on the right.

1. User Details - First and Last Name, Email. 
2. Employee Details - Position, Department, Employment Status, Reports To
3. User Access Rights.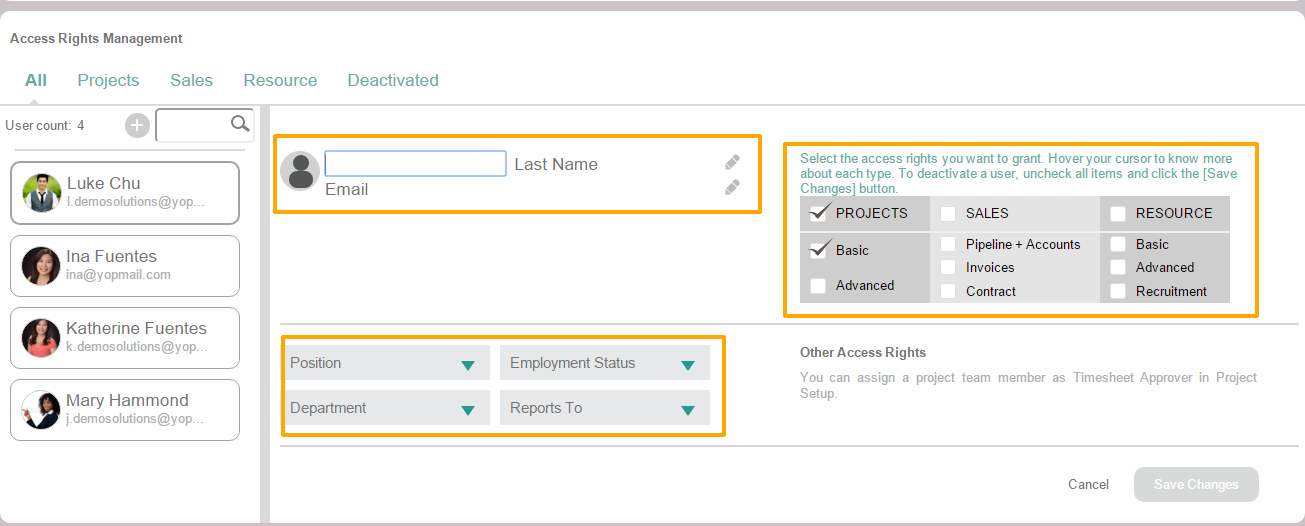 Last updated: February 29, 2016