You can edit App Access by accessing the new Landing Page.






Setting Company Access through the Dashboard

Tiles that are in blue are modules that you have access to, while those in grey mean that you don't have access to these modules.


Hovering your mouse over the tiles shows a switch that allows you to set access rights for a team member. To set access rights, select a team member then configure their access rights by clicking on the switches on the cards.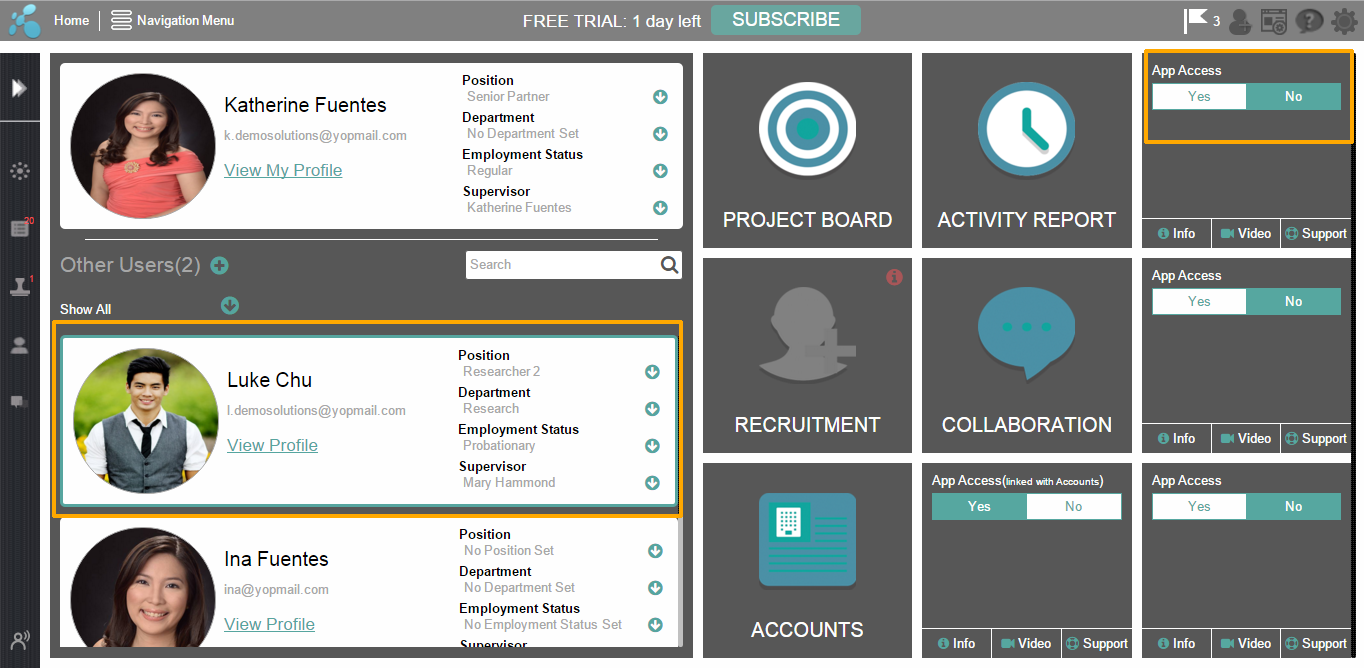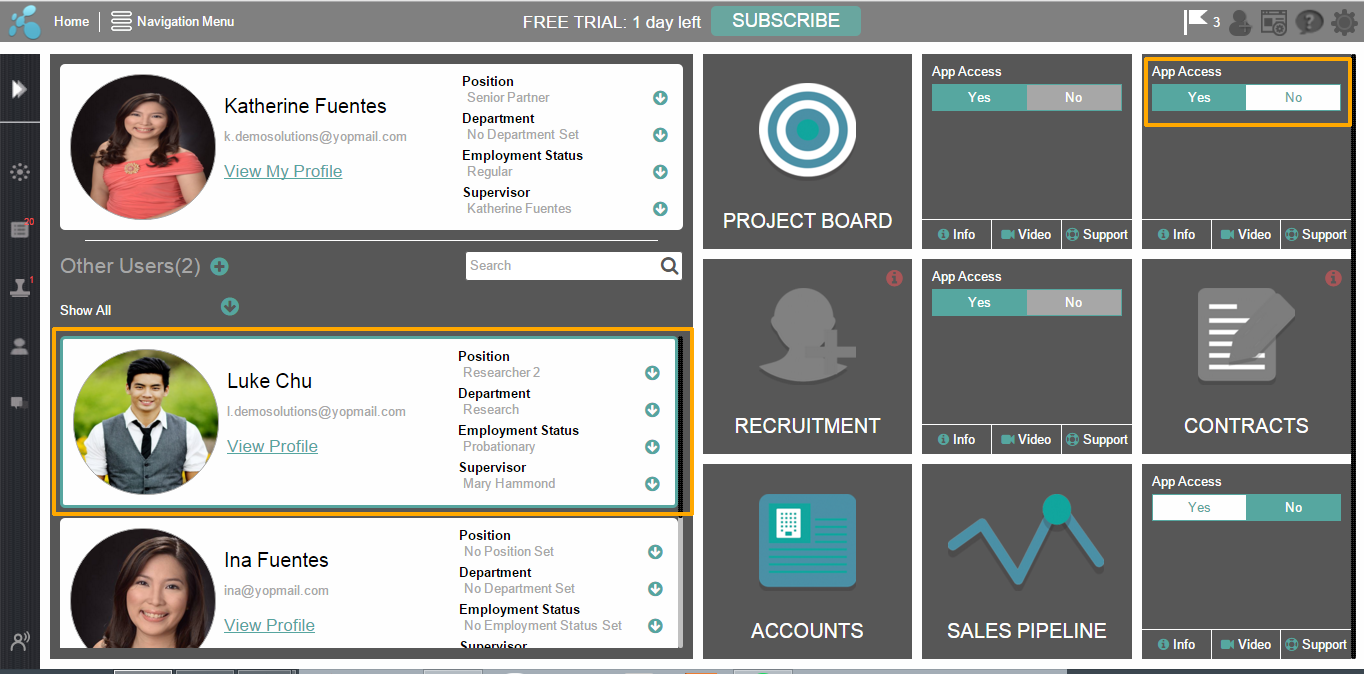 That person now has access to the module you wish for them to use.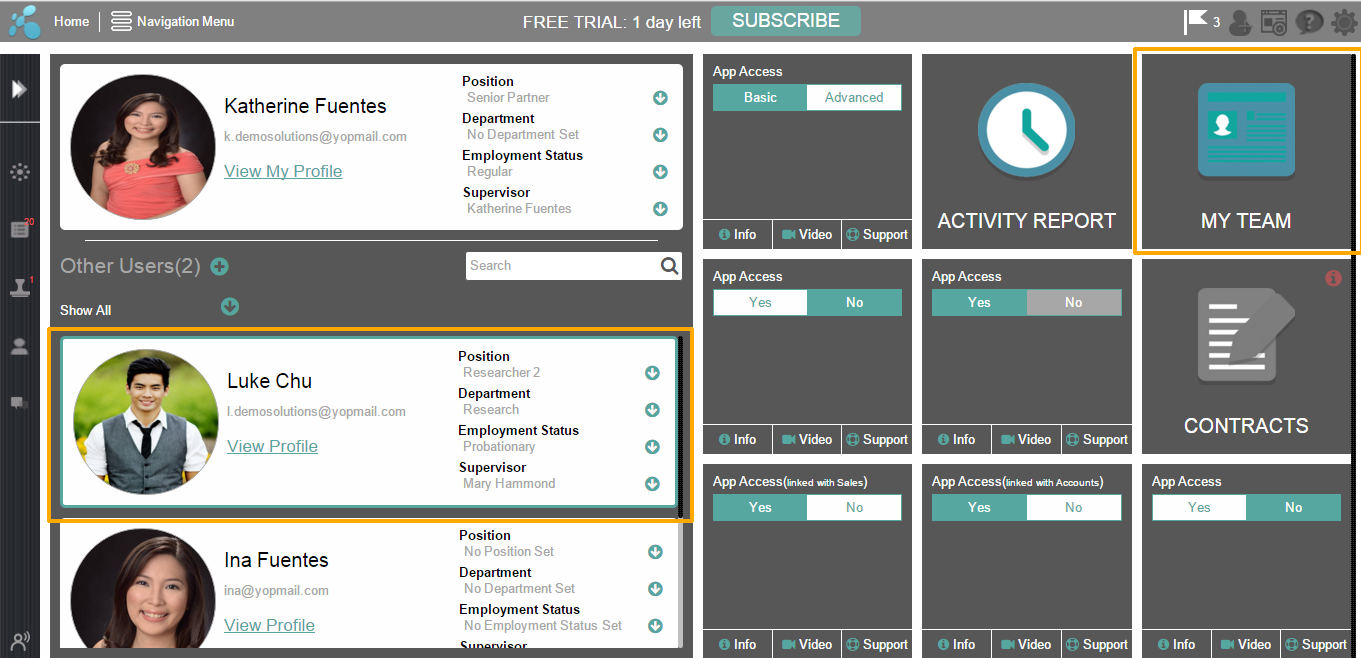 Last updated: February 18, 2016