Adding a Project Team Member [Xamun Project]
To add a project team member, click on the Quick Add (+) button on the Team Members panel. You can also invite users who don't have a Xamun account yet. 
Remove a Team Member
1.) Uncheck their name in the check box. Once you uncheck the name, the photo of your teammate will be grayed out. 
2.) You can also remove a teammate by simply clicking on their photo and click on (x) button to remove.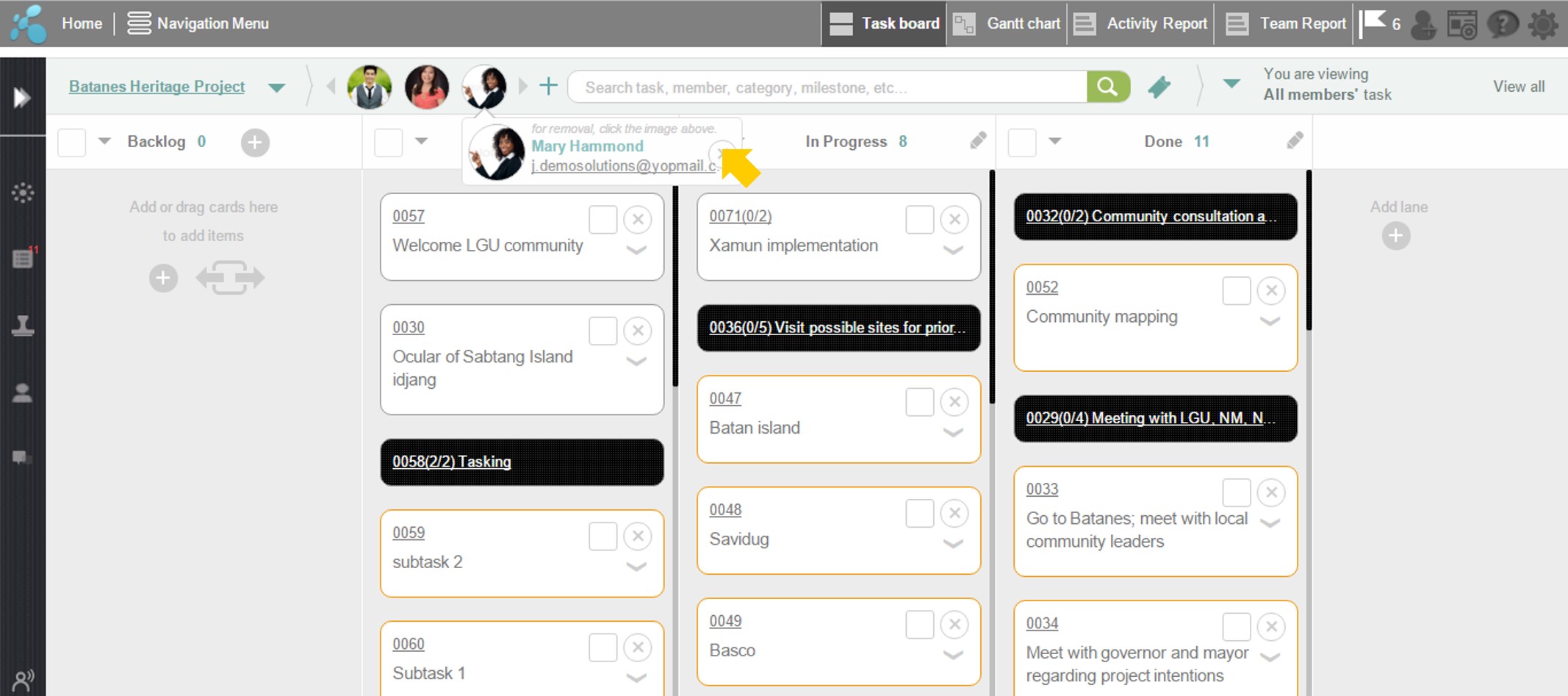 Last updated: December 4, 2015