First Look at the Task Board [Xamun Project]
The Task Board is divided into 4 general areas: 1) the Header 2) the Side Panel 3) the Tool Bar and 4) the Swim Lanes

The Header is where you will find different icons. At the upper left side, you will find the 1)  Home Button and 2) Navigation button. You will also see the following icons on the upper ride side:


3) Task Board
4) Gantt Chart 
5) Activity Report
6) Team Report
7) Notifications 
8) User Access Management
9) Widget Management
10) Xamun Support
11) Account Settings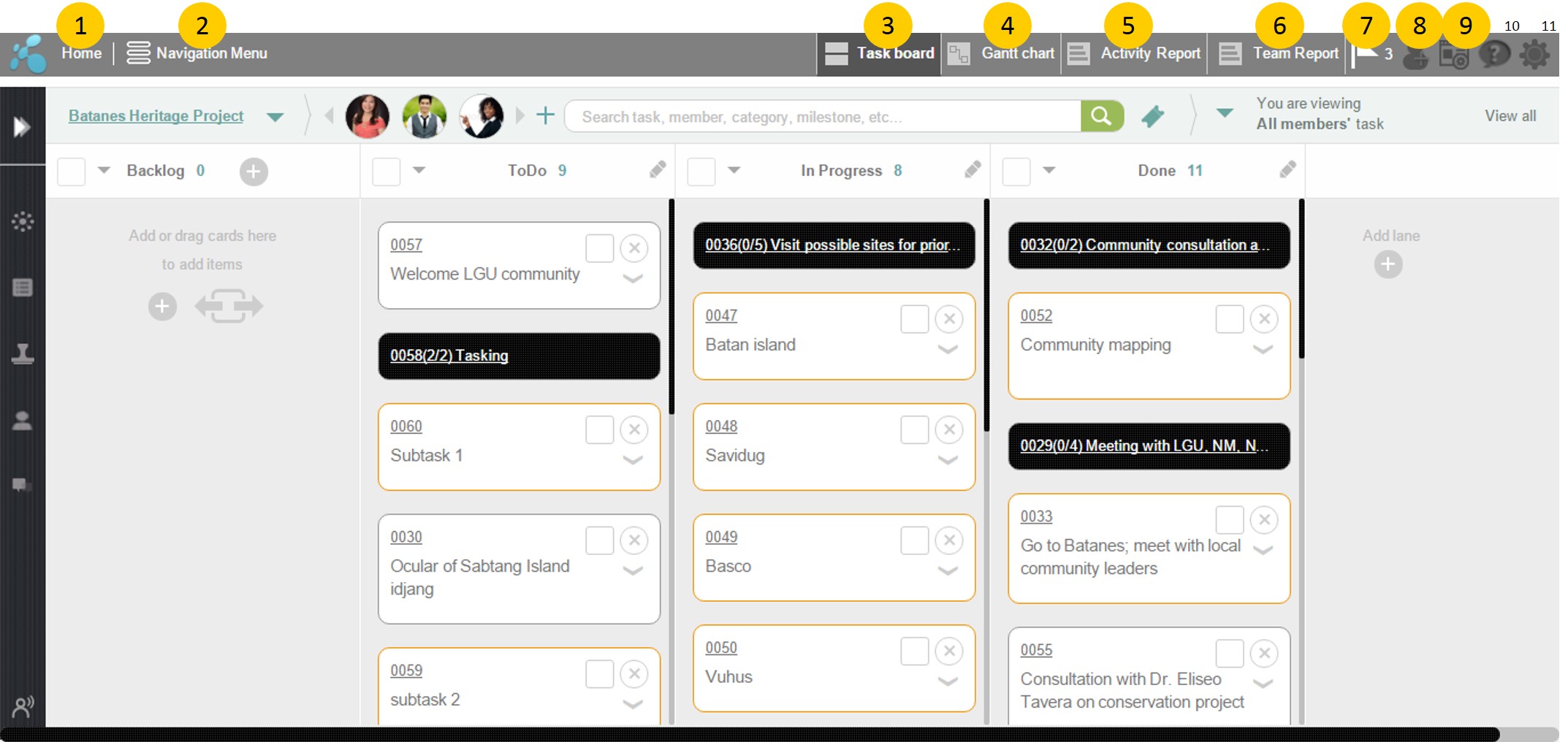 The Side Panel 

in the Task Board allows you to access different and most-used apps easily. 



You will find the following apps once you click to collapse the side panel:

2. Discussion
3. Task List
4. Approvals for Out of Office (Time-Offs/Remote Work)
5. Contacts
6. Chat




Within the Tool Bar are the following: 

1. Project Name - where you can access Project Setup. 
2. Team Members - find all the members within the Project.
3. Search Bar - use key words to look for tasks easily. 
4. Filter - sort to easily look for specific tasks, team member, milestone or category. 



The Swim Lanes are where (1) Task Status and (2) Task Cards are found. Each lane corresponds to the status of a task. The default names for these lanes are Backlog, To Do, In Progress, and Done. You can customize the names and locations of these lanes based on your project's specific processes.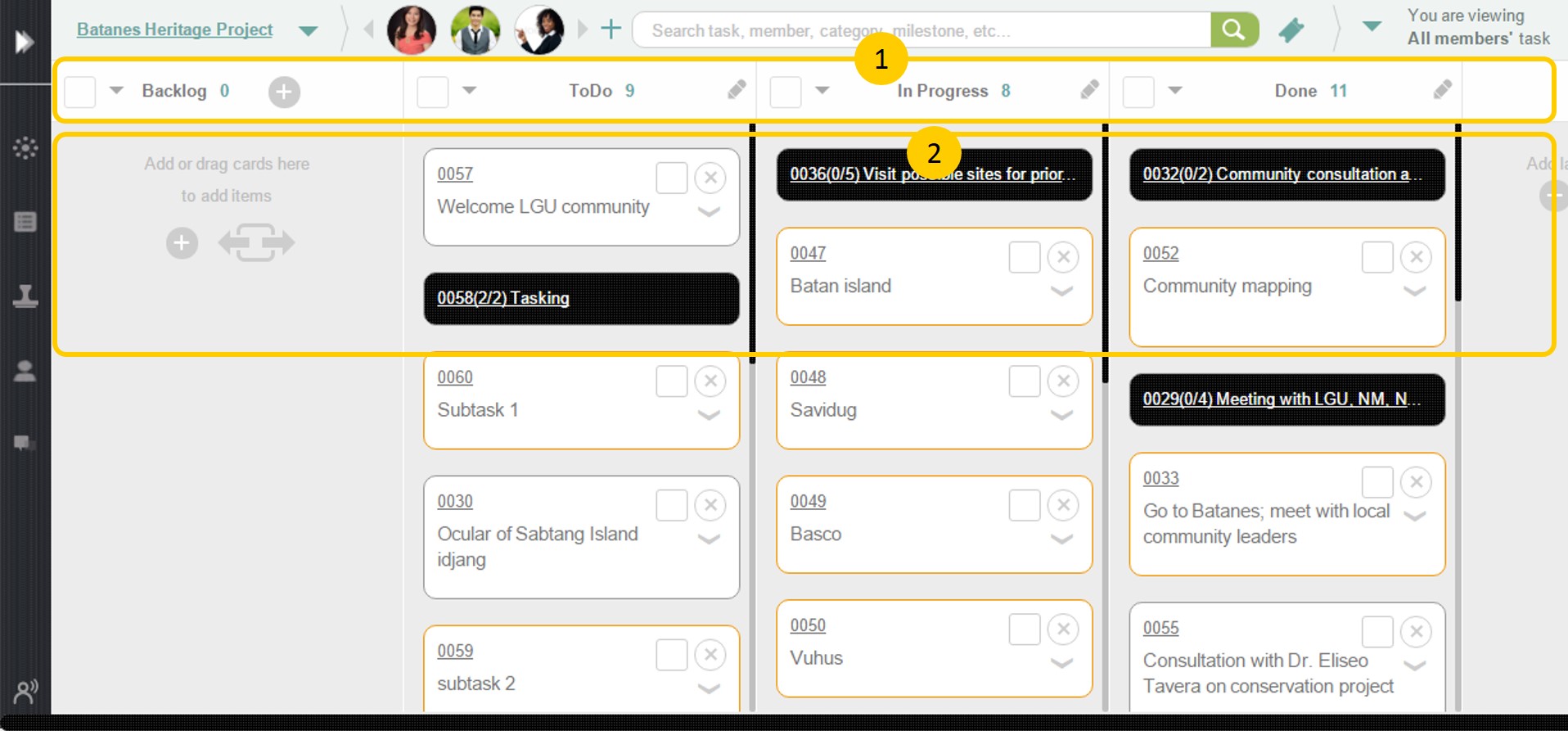 Click on the (X) icon found at the upper-right corner of the task card to delete a task. You can also delete multiple tasks, which is detailed in another article.

Last updated: December 4, 2015