Deleting Multiple Tasks [Xamun Project]
Deleting multiple tasks one by one can also be cumbersome, but there's a much easier way to do it.
Check all the tasks you want to delete by clicking the tick boxes found on the top-right corner of each task cards. Select the (X) icon then a popup will appear.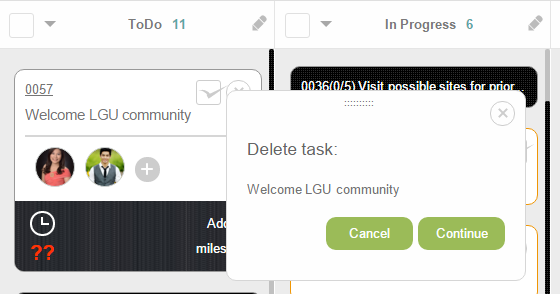 Alternatively, as in Moving Multiple Tasks you can untick the tasks that you don't want to be deleted then click on Delete Checked Items.  
Last updated: December 10, 2015