Switching Task Board Views [Xamun Project]
The filter allows you to view tasks according to person assigned, milestones, and categories among others. 
The screenshot below is the default view of the task board, where you see all members' tasks: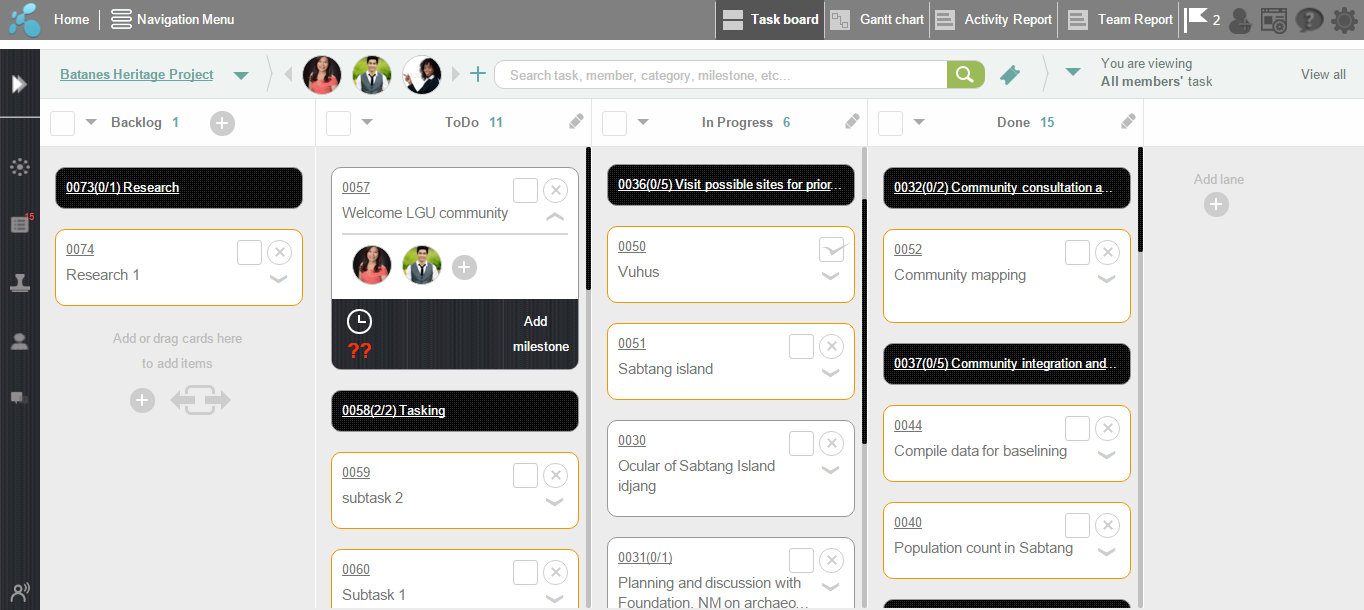 You'll know which task board view you're looking at via the label found at the upper-right corner of your screen. You can view all your members task or filter to view a specific member. 


To view a specific teammates tasks, click on the drop-down menu found on the upper right side and select the name of your teammate you want to view. 


Within the Task Board, you can also sort to view the Milestones, Categories or do a quick search. 
Last updated: December 10, 2015