My Team can be accessed via the Navigation Menu. 




My Team has two main views: the HR view (for those with HR app access rights) or non-HR view (for everyone else in the company).

For those with HR access, this is where you can set up Departments, Time Offs, Employment Status and Job Positions. Click on the link to know more about Setting Up My Team.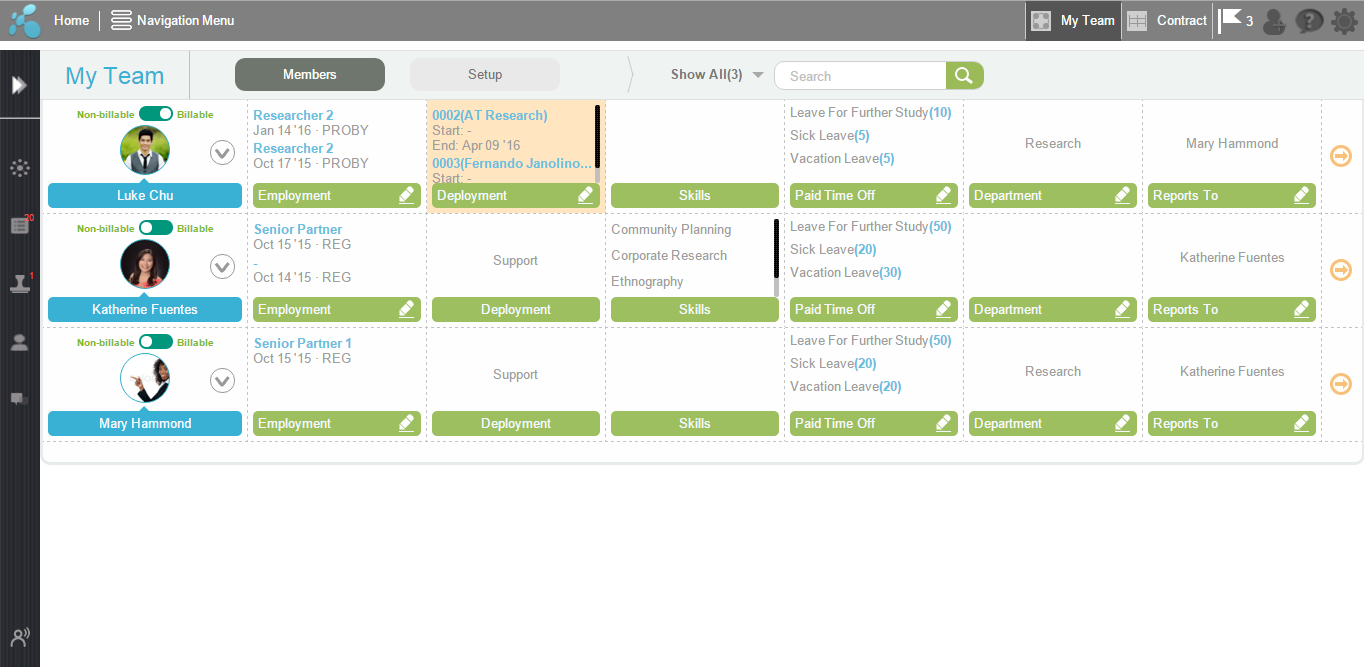 Last updated: February 29, 2016