Once you land on My Team, you will see a list of all employees in the company.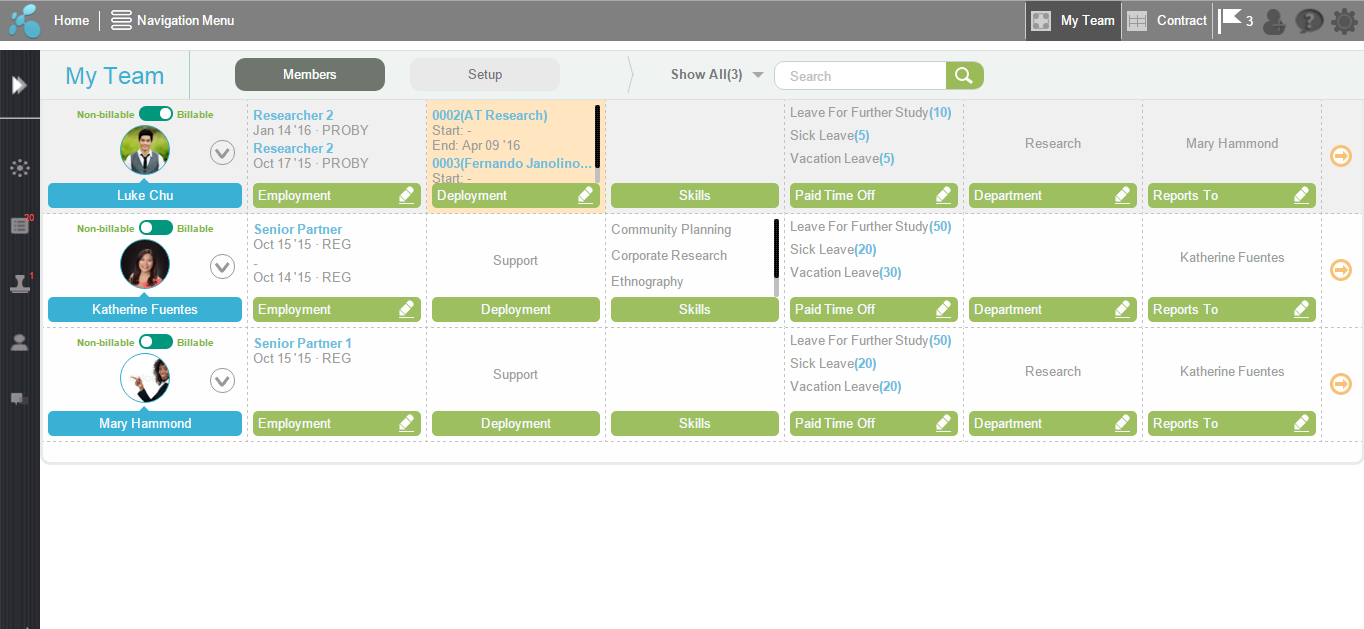 There are 2 views within My Team: (1) Non-HR Users (2) HR Users

For Non-HR Users

You can view the following details within My Team: 

1. Deployment
2. Department
3. Position.



Note: You can only edit your own details.





You can edit your details manually by adding your information or you can sync to your LinkedIn Profile by clicking on the Sync LinkedIn Profile button. 


HR Users

If you are the Company Admin or an HR User, you can view and edit the following details by clicking on Setup:

1. Employment Details

2. Paid Time Off

3. Department

4. Reports To (Supervisor)


Last updated: February 29, 2016