Updating Employee Information

To update employee information, simply click on the arrow keys on the right-hand side of My Team. 


Note: You can only update your own employee information unless you have access rights to update your teammate's employee information.



When you click on the arrow button you will have option to update information by:

1. Sync My Profile from LinkedIn
2. Update manually



Sync Profile from LinkedIn

Once you click on the sync profile button, you will see instructions on the next step. You will then have an option to Auto Sync or Manual Sync your details. 



Update Manually



When you manually update each detail, click on the pencil icon to update the following:

1. Personal Details - 

Name, Email, Phone and Address

2. Summary 

3. Strengths/Skills/Specialties

4. Work History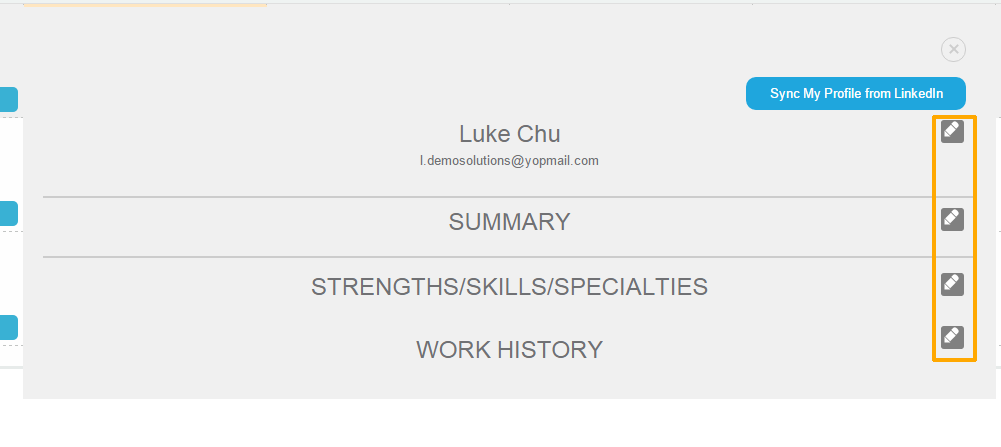 Last updated: February 29, 2016