To create an invoice, start by clicking the "Create" button.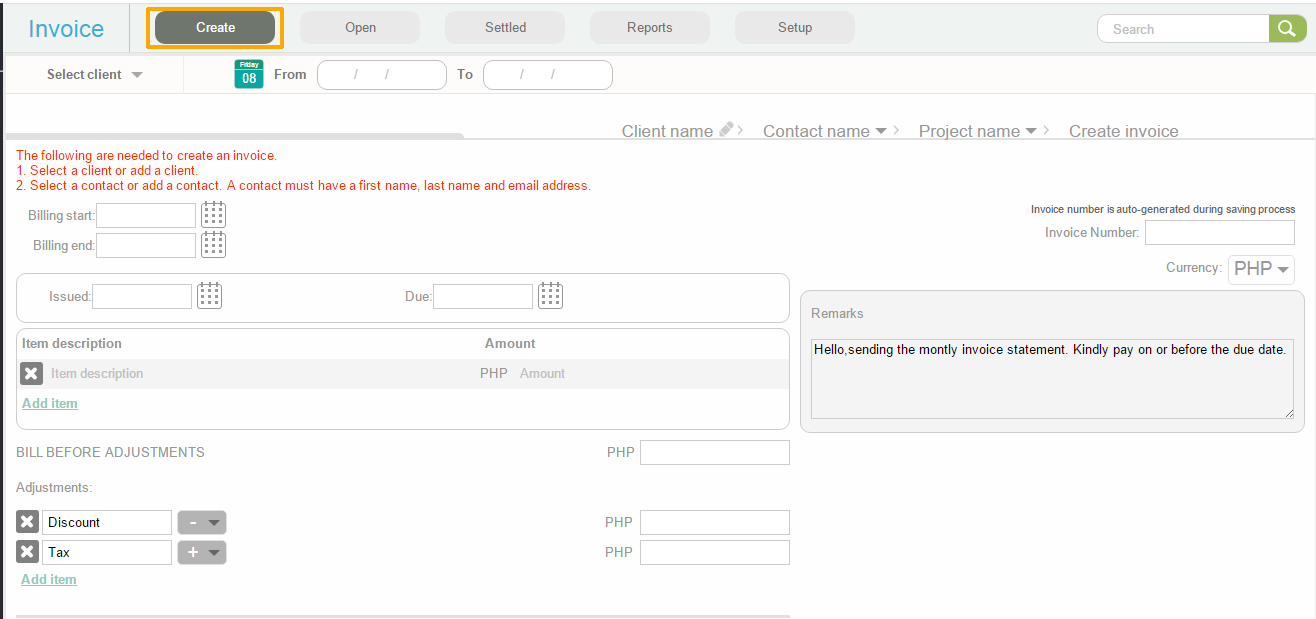 Next, you need to select a client to be billed. It can be an existing client or a new client. 

To select an existing client, simply click on the "Select Client" arrow button found on the upper left-hand side then choose the client name from the drop-down list.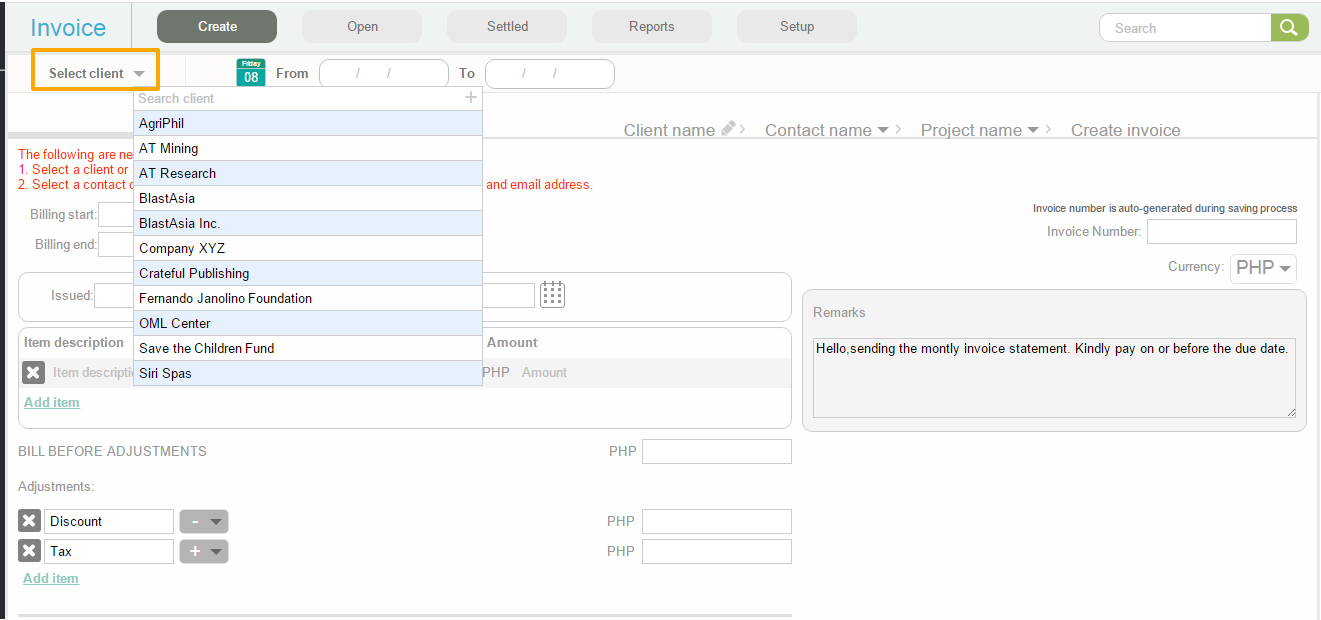 If a client is non-existing, you can still create an invoice however, you need to fill out client details. Simply click on "Select Client pencil icon" found on the upper-right side so you can input the details.  
 


 
Once you selected a client, you need to provide the following details:

1. Billing Start and End Date
2. Issued Date
3. Due Date
4. Invoice Number
5. Item Description
6. Amount
7. Adjustments - It can be a discount or tax adjustment
8. Remarks
9. Bill after Adjustments




Once you save an invoice, it will appear at the bottom part where you will have two (2) options:

1. Print HTML
2. Issue Invoice