To issue an invoice, simply click on the Issue Invoice button found at the bottom of the page. 





When you issue an invoice, you will see the following details: 

1. Client Name 
2. Client Email
3. Attach link of Printable HTML or Attach Invoice Hard Copy
4. Email body content, details, etc. – note that you have to manually input the contents of the email. 




Once you click on the "Send Now" button it will automatically send an email generated from Xamun to your client.
Below is a sample email your client will receive.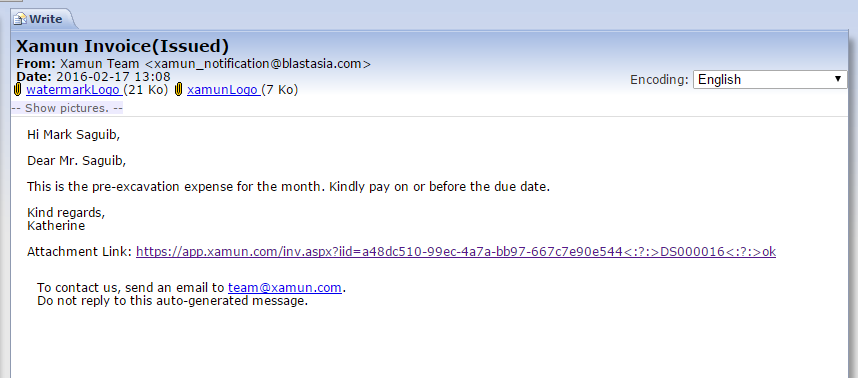 Last updated: February 17, 2016