Before creating an invoice, it is important that you set up your invoice details. To begin, click on "Setup" button. 

Note: Only the Company Admin or person with Invoice access will have the setup button. 




To complete invoice setup, the following details needs to be filled out:

1. Select Currency
2. Company Details
3. Invoice Remarks Template
4. Payment Remarks Template
5. Issue Invoice Email Detail Template
6. Invoice Number Setup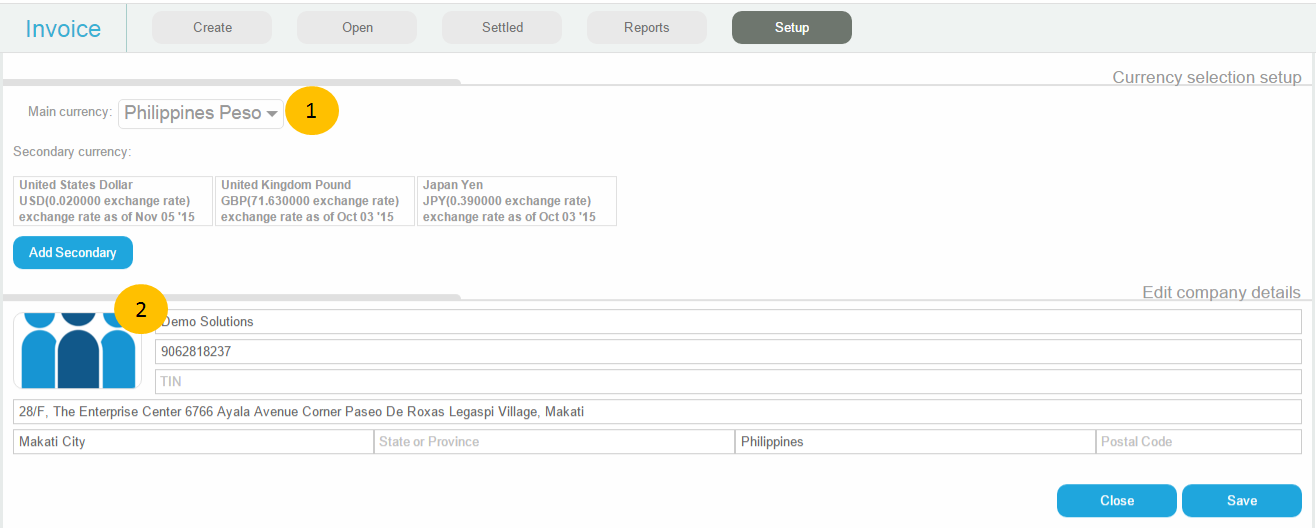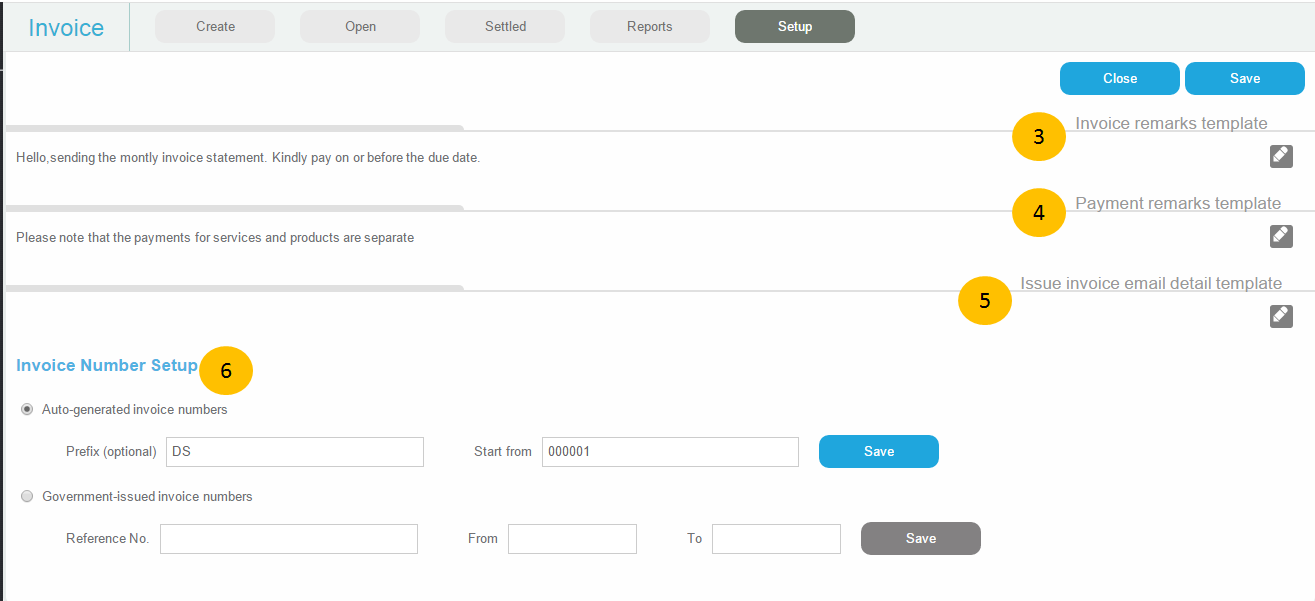 Main Currency 


Simply select from the drop-down list your main currency. 




Important Note: 

If in case your company receives payment overseas with a different currency, you can select a Second Currency and input the exchange rate. By doing so, the system will automatically compute the exchange rate in the event the client made a payment for the second currency. 



1. Click Add Secondary 
2. Select Currency 
3. Input Exchange Rate
4. Provide Exchange Rate Date 


Company details - details here will be the same with the details when you setup your company at the beginning of your registration in Xamun. 
You can update the following details here: 

1. Company Name
2. Contact Number
3. TIN
4. Company Address

Invoice Remarks Template, Payment Remarks Template and 
Issue Invoice Email Detail Template


To input remarks, click on the pencil icon to expand so you can input remarks template for invoice, payment and issue invoice email. 


Last updated: February 17, 2016