Chat allows you to instantly communicate with your colleagues. To open chat, click on the icon on the side panel.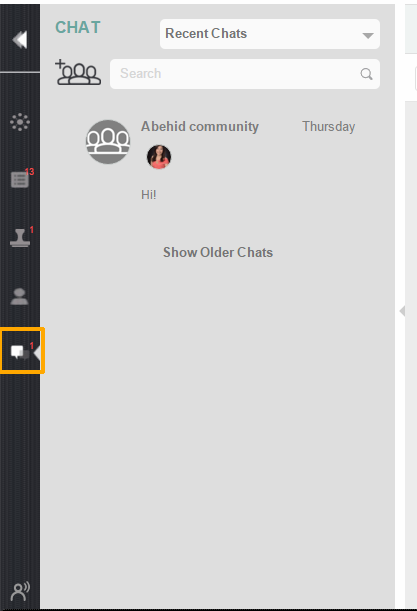 To start chat, click on the photo of the person you want to chat with. 




Once you start a chat with a colleague, you can do the following: 

1. View history of conversation
2. P

ost and reply to the message 


3. Send files (attach a file or send a link)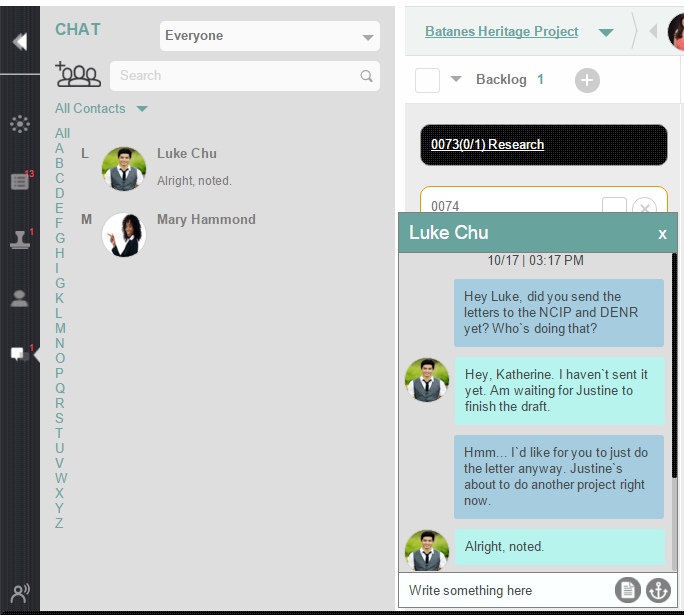 Create a Group Chat

Simply click on the group chat button to start a group chat. 




Fill out the following to start group chat:

1. Create Chat Group Name
2. Select Group Members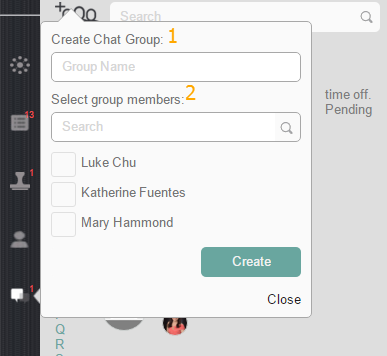 Last updated: January 18, 2016