First Look at the Recruitment Board
The Recruitment board is divided into two general areas: 1) the Tool Bar and 2) the Swim Lanes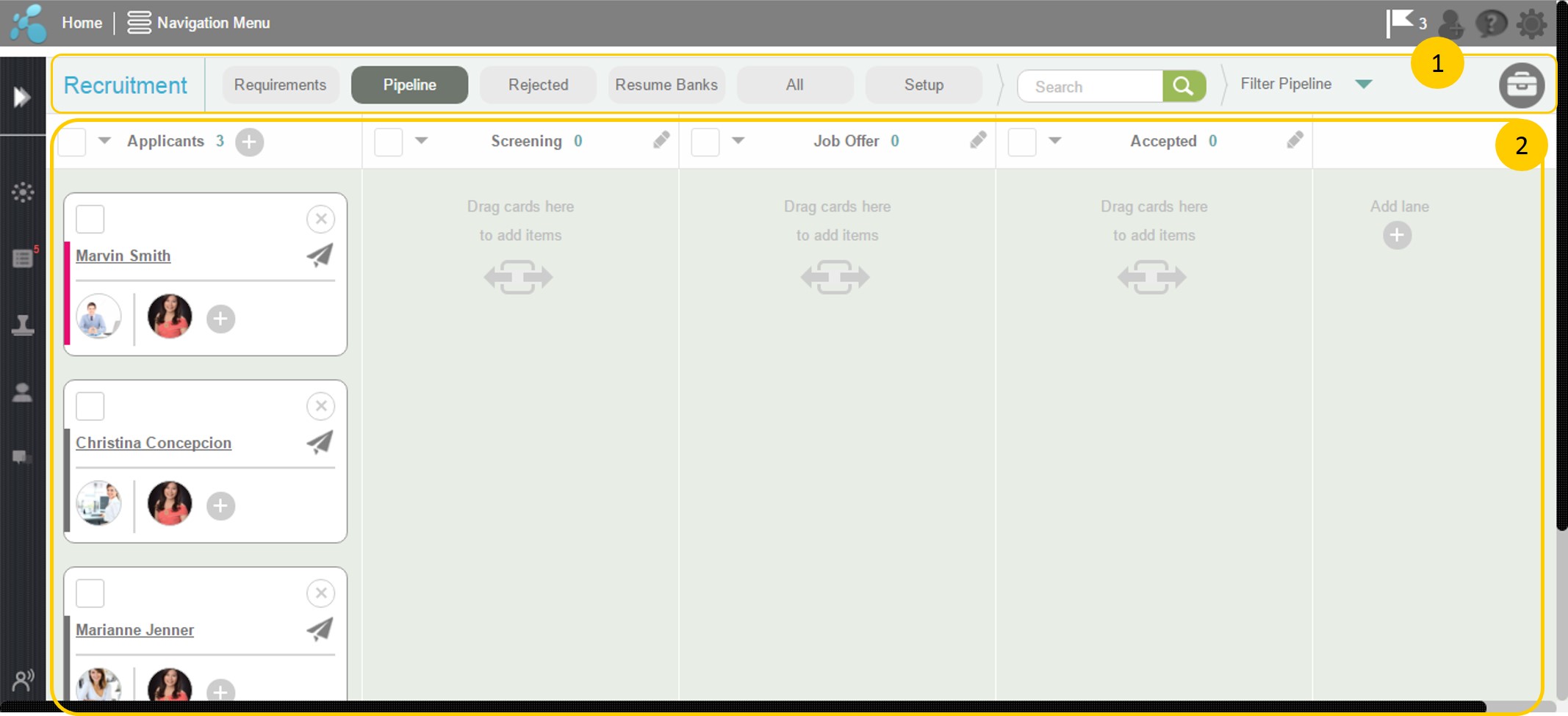 The Tool Bar has the following buttons: 

1. Requirements- where you can see and add which positions are needed for any incoming or ongoing project you have. 
2. Pipeline- the landing page for the recruitment board, where the swim lanes and applicant cards are. 
3. Rejected- applicants' information who were rejected are stored here. 
4. Resume Banks- 
5. All- an overview of all applicants and notes about them
6. Setup- where you can set up the kinds of positions, requirements for each position and a link to the automated Job Application Form
7. Search
8. Filter- filter according to role, account or status
9. Analytics- view statistics on how many applicants are processed, as well as filter by applicants by date.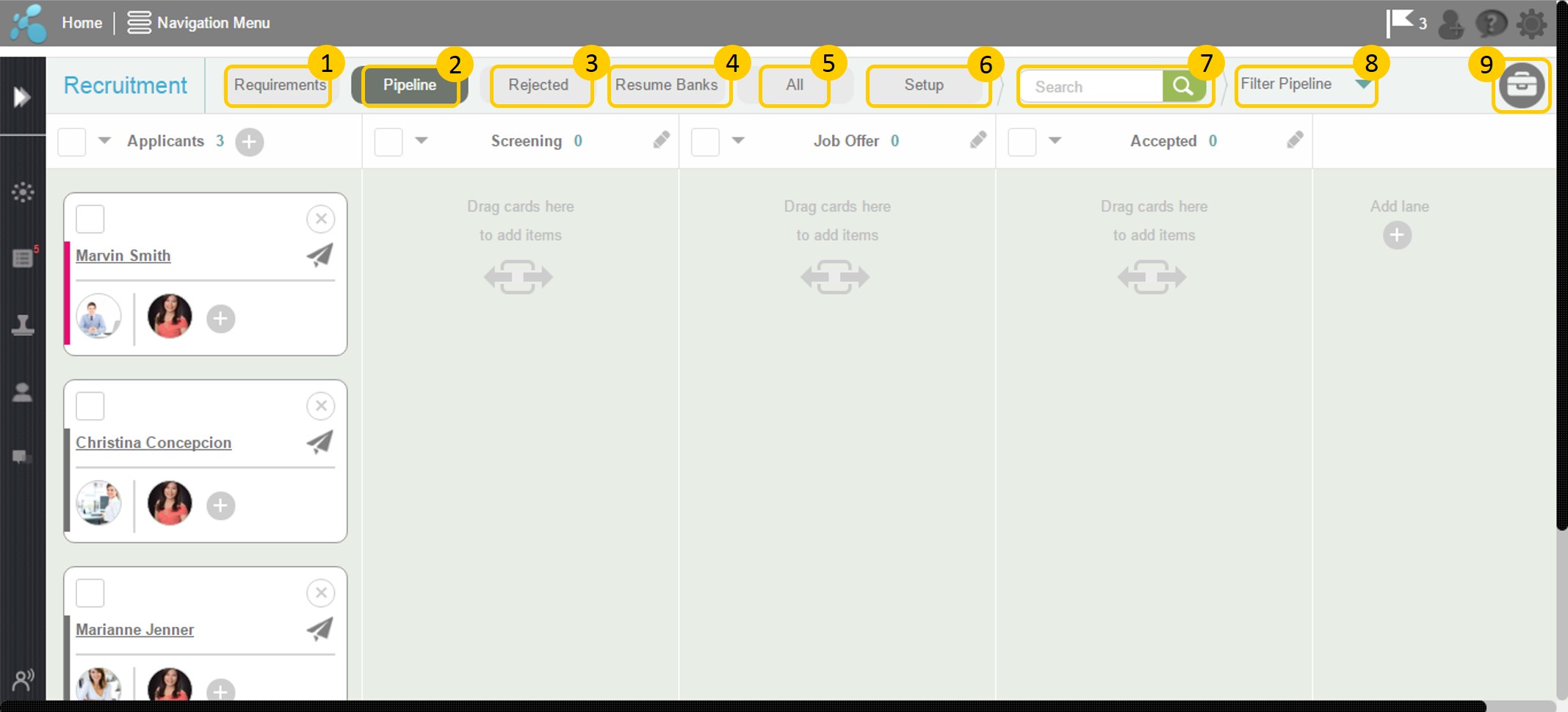 The Swim Lanes are where the (1) Applicant Status and the (2) Applicant Cards are found. The names of the lanes correspond to the status of the applicant. The number beside the names of the lanes is the number of cards you have in each lane. The default names for these lanes are Applicants, Screening, Job Offer and Accepted. You can customize the names and locations of these lanes according to your hiring processes. 

The Applicant Cards show you the name of the applicant, their picture and the recruiter. The icon below the "x" button moves the applicant to either the Rejected or the Resume Bank databases. 




Click on the (X) 

icon found at the upper-right corner of the task card to delete a task. You can also delete multiple tasks, which is detailed in 

another article. 

Last updated: November 18, 2015