Moving Multiple Applicants in Recruitment
Moving one card at a time along the Pipeline can be cumbersome. To move all the applicants from one lane to the other, simply tick the box beside Applicants. This will mark all the cards within the lane for the same action.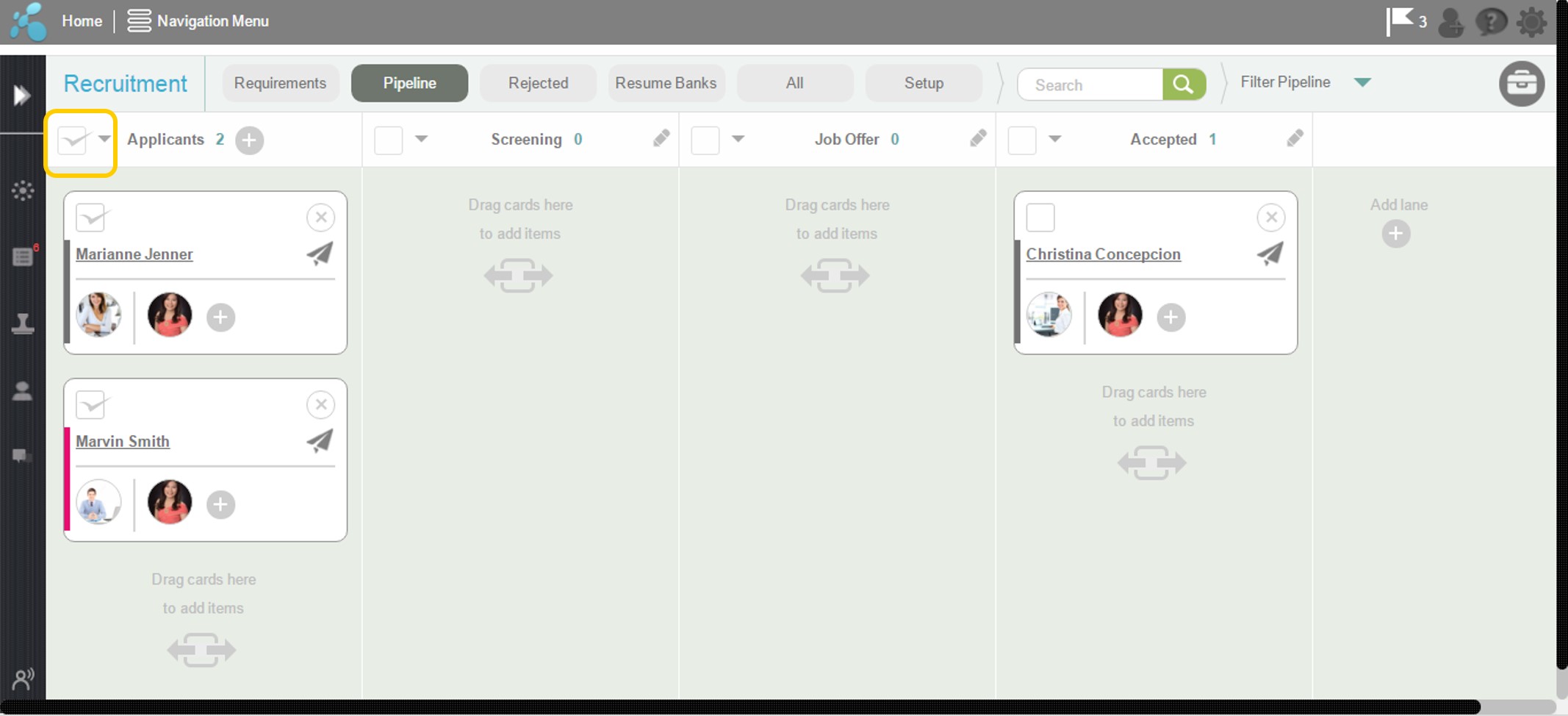 Click on the drop down and select which lane you want to move them to. 


Last updated: November 20, 2015