Adding an Applicant [Xamun Recruitment]
There are two ways to add an applicant. One would be by embedding or sending the link for the Job Candidate Form. Applicants filling up the form will automatically create an applicant card that will appear in your recruitment pipeline. Another way would be to manually add them to the pipeline. Here are the steps to adding an applicant manually. 

1. Click on the "+" button beside Applicants on top of the swim lane. 




2. Type the name of the applicant and the role being processed for. Note that these are both required fields. Click on Save.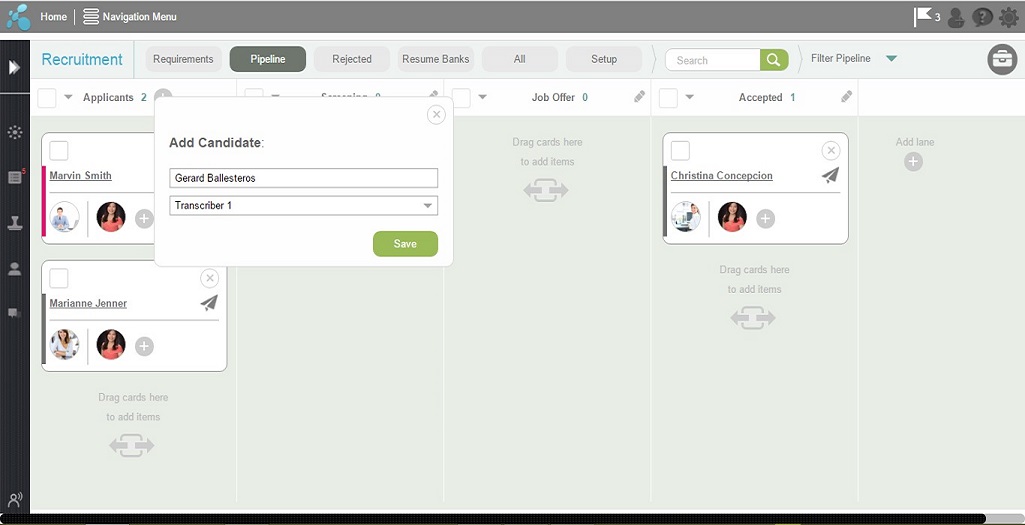 3. 

The card will now appear in the Applicant swim lane. Note that whoever adds the applicant card manually will automatically be tagged as the recruiter of the applicant. 




You can add more details about the applicant by clicking on their name in the card. Learn about what's inside the card here. 

Last updated: November 18, 2015