Requirements [Xamun Recruitment]
The Requirements tab allows you to add the positions that need to be filled up in a project. You can see the 1) Role, 2) Account, 3) Remarks about the role and the 4) Status.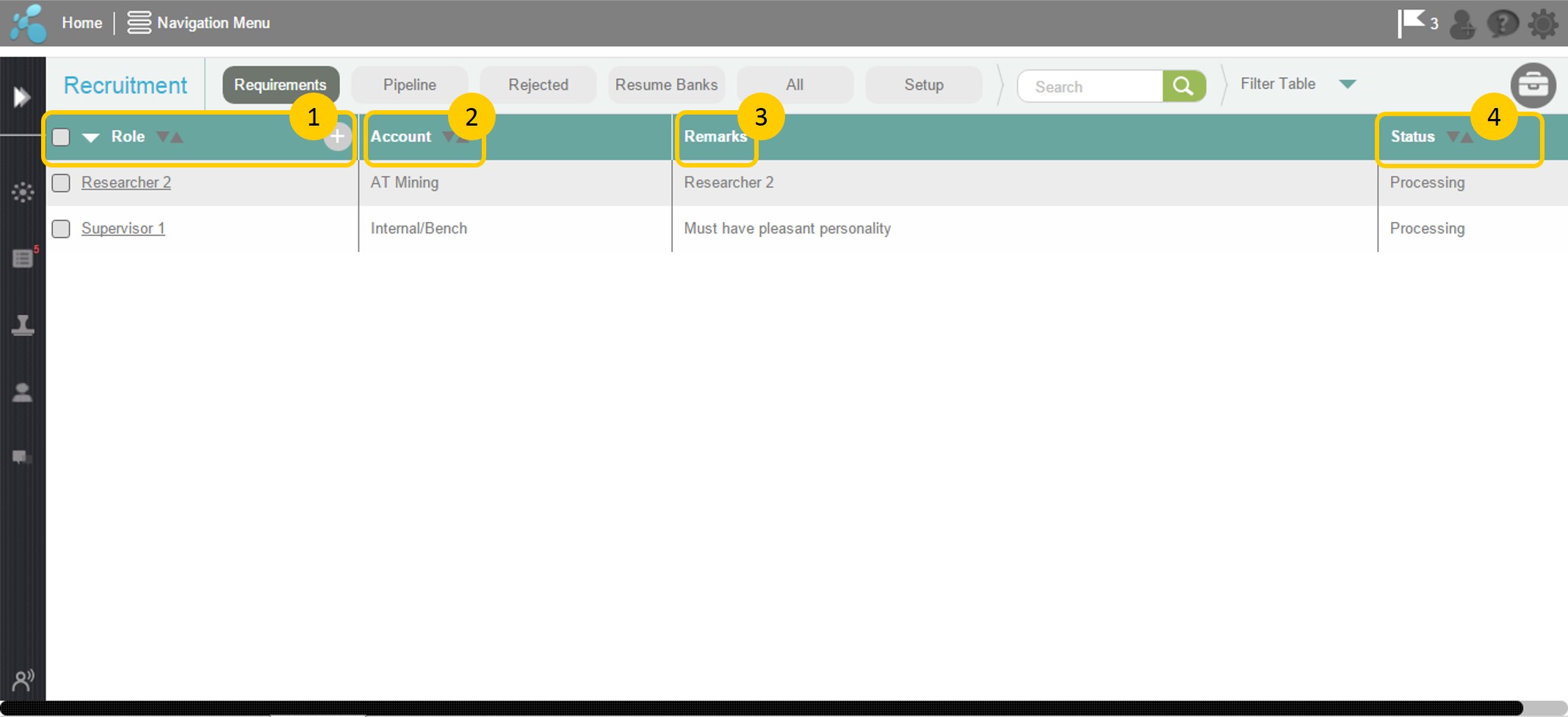 To add a new role open for an account or for your bench, click on the "+" button beside Role. Select a position from the drop down or type in a new position. Type your remarks or specifications for the role, and select the account that the role will be under (or tick the box beside Bench if the role does not need to be in an account for the moment.) Note that these are all required fields.

You may also add multiple roles by clicking on Add More and filling in the same types of information.





When you are done with the fields, click on Save. You have now added a new role. 



Last updated: November 18, 2015