Resume Bank [Xamun Recruitment]
Applicants that you have not rejected but would like to keep in mind for future reference are stored in Resume Bank. To access Resume Bank, click on the tab.




You will find the applicants' record in the resume bank, as well as details why they were not hired and notes about the applicant. 

Clicking on the name of the applicant opens their record, the same view as clicking on the Applicant Card. You can also opt to put the applicant back into the Pipeline by clicking on Reprocess Candidate.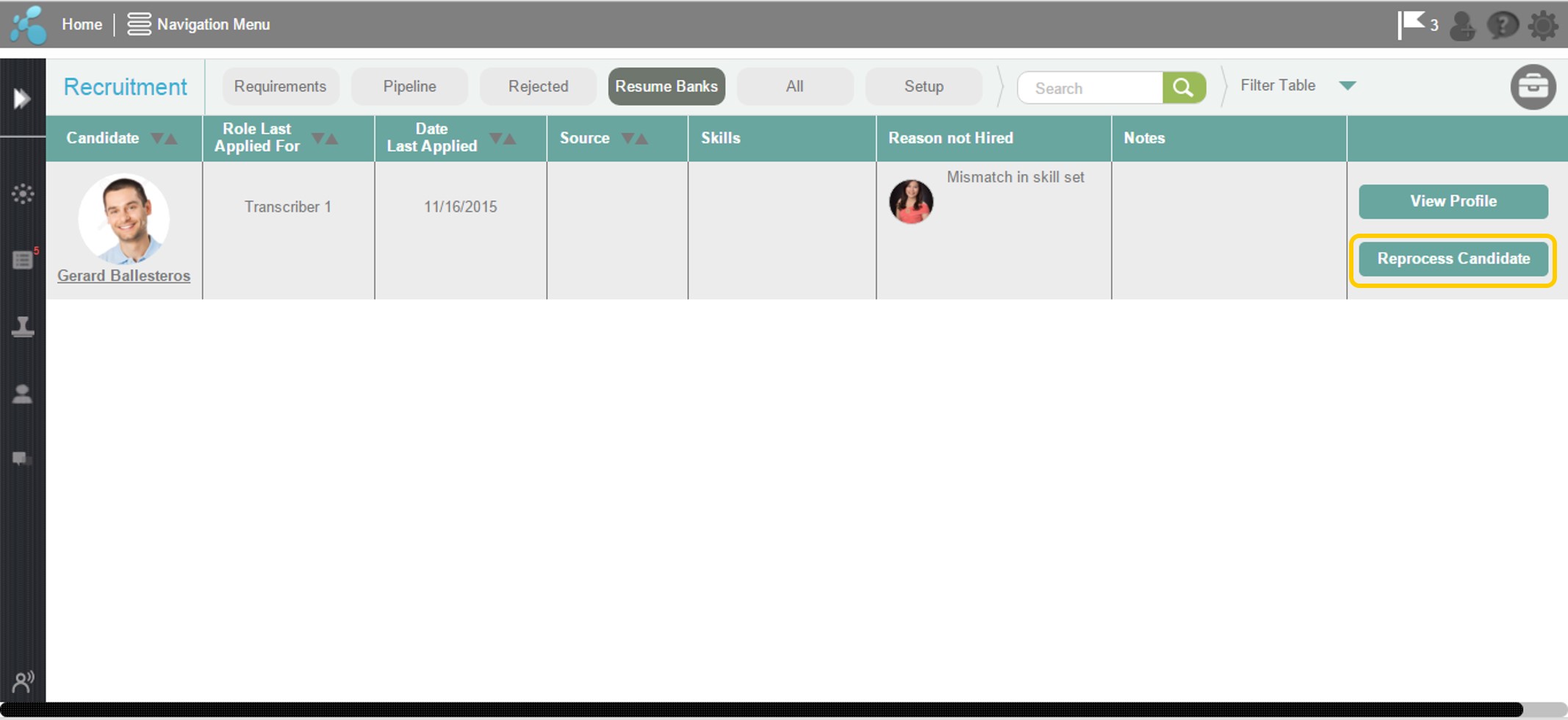 Lasy updated: November 20, 2015