Rejected Applicants [Xamun Recruitment]
Applicants that you have rejected will be sent to this database. To view the applicants that you have rejected, click on the Rejected tab. Their information and record will still be available for viewing.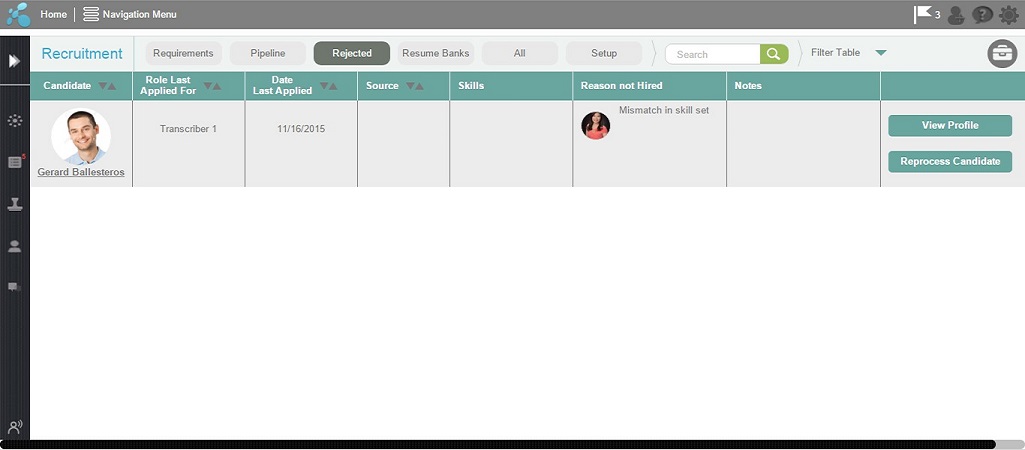 Clicking on the name of the applicant opens up their details. 

You can change the status of the applicant anytime and place them back into the Pipeline by clicking on Reprocess Candidate. The applicant will then appear as a card once again in the Applicant lane.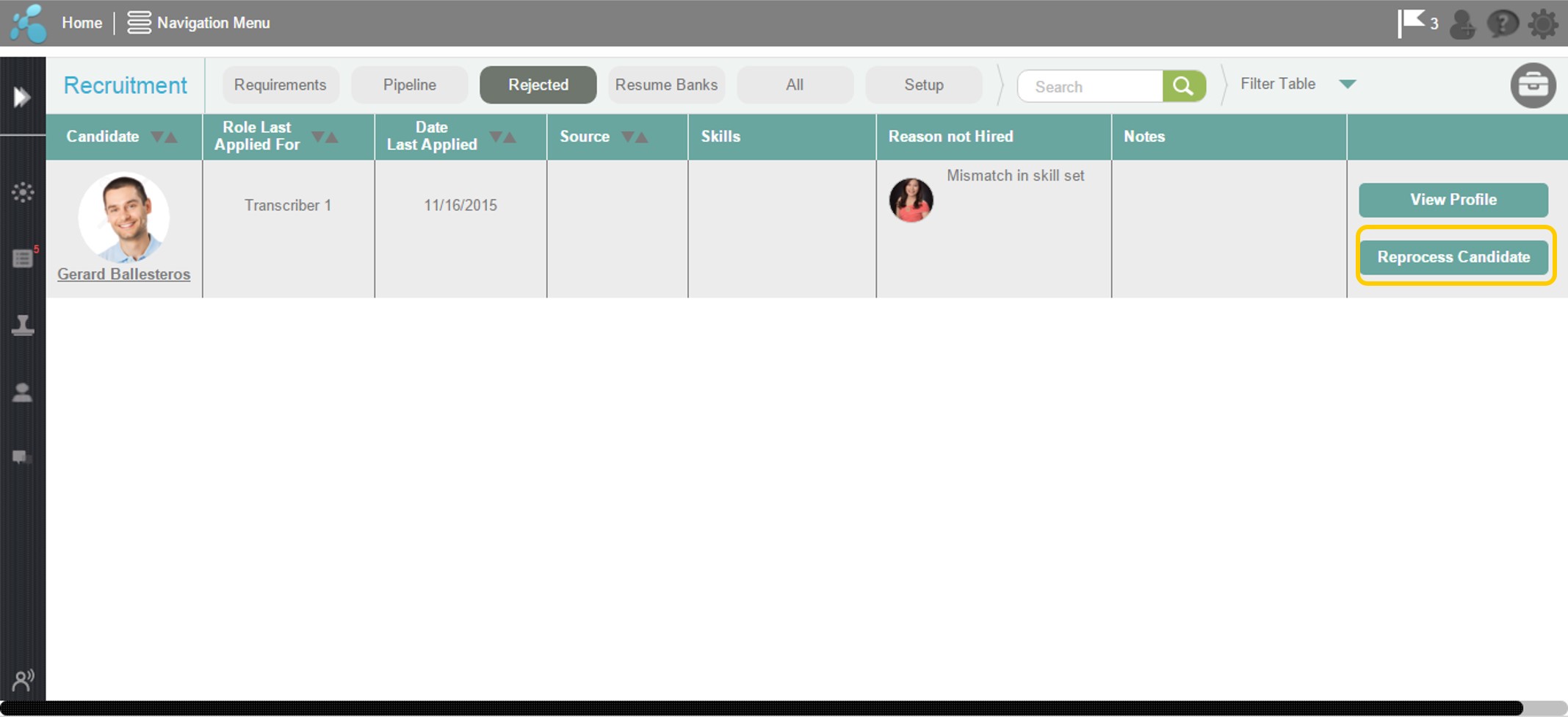 Last updated: November 20, 2015