Once a sale has been won and contracts have been negotiated and signed, you can keep track of the contracts using Xamun Contracts. To add a new contract, click on the "+" sign.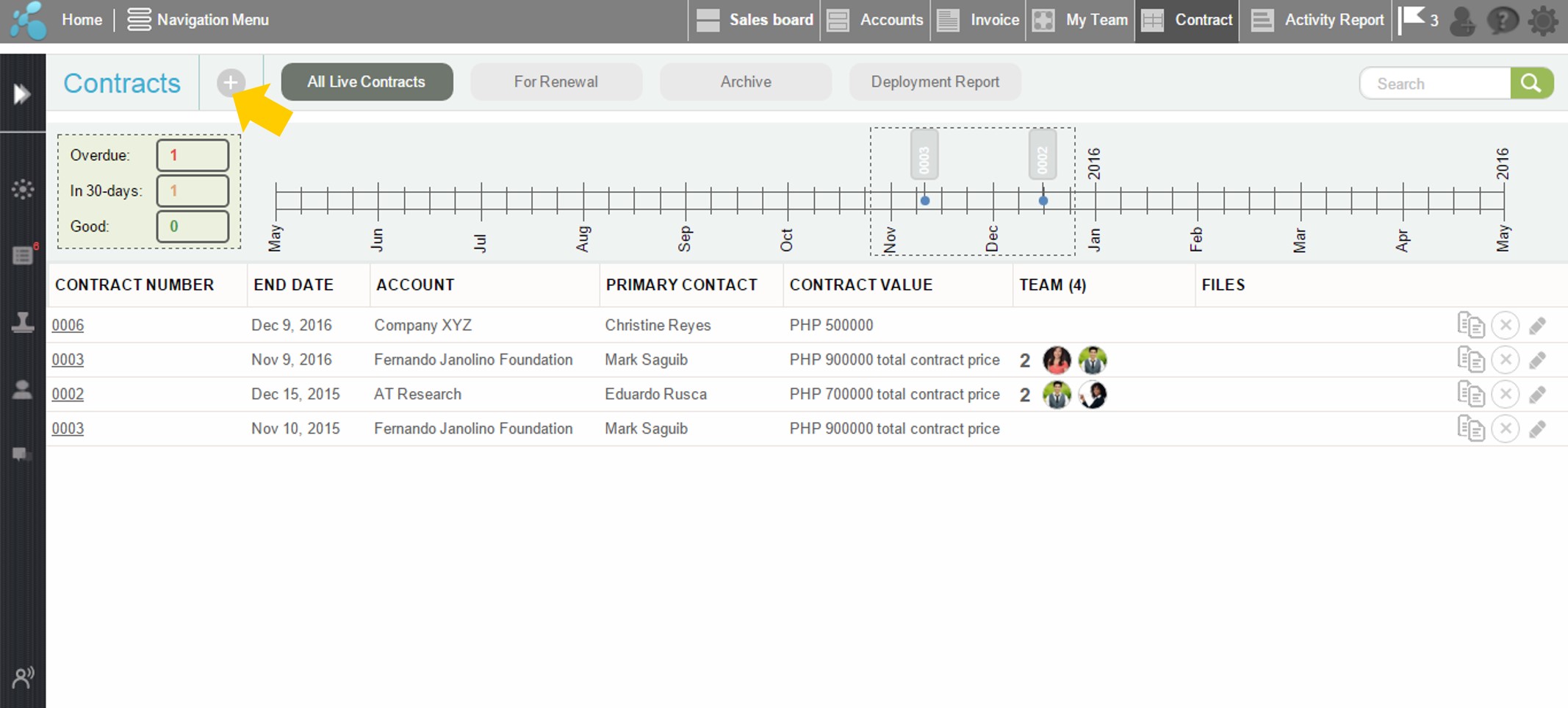 Add the following information: 
1. The alert date, contract number, the account and primary contact of the account and marking whether the contract is for renewal (ticking the box will allow Xamun to remind you when the contract will be ending and due for renewal) 
2. The contract value and currency unit, and mode of payment (to change the mode of payment, click on the drop down and select from any of the following options: per day, per week, per month, per year, or the whole contract price)
3. Contract resources among those tagged as billable, attach files (if any) such as the PDF copy of your contract. 

Once you are done, click on Save. Note that fields indicated in blue and with an asterisk are required fields. 




You have now added a new contract.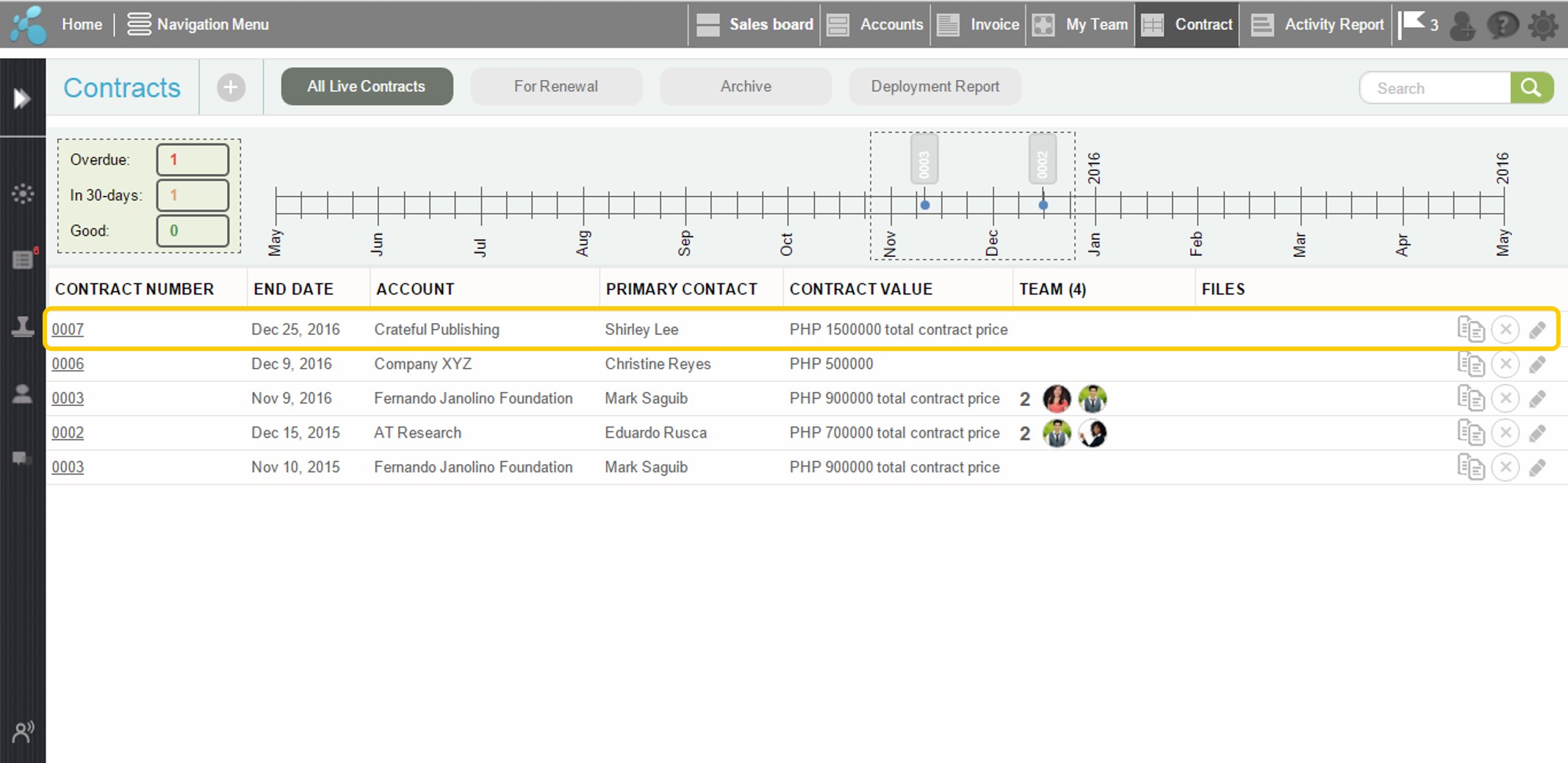 Last updated: November 25, 2015