In Approvals, you can view how many out-of-office requests you have made as well as the requests that you have to approve. Switch between your requests and requests for approval in the tabs labelled My Requests and For My Approval below.
Send a request by tapping on the "+" icon on the upper right corner and select your request type.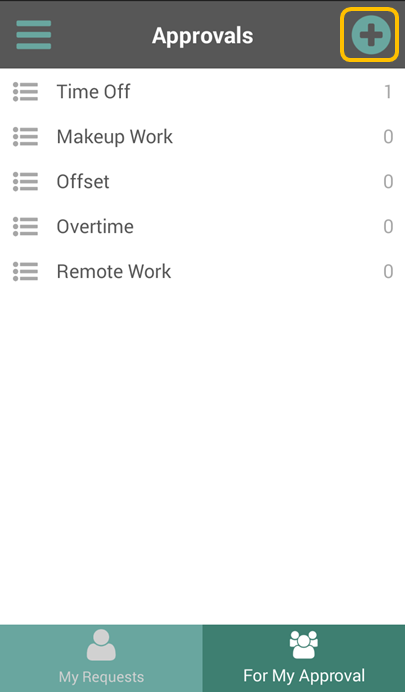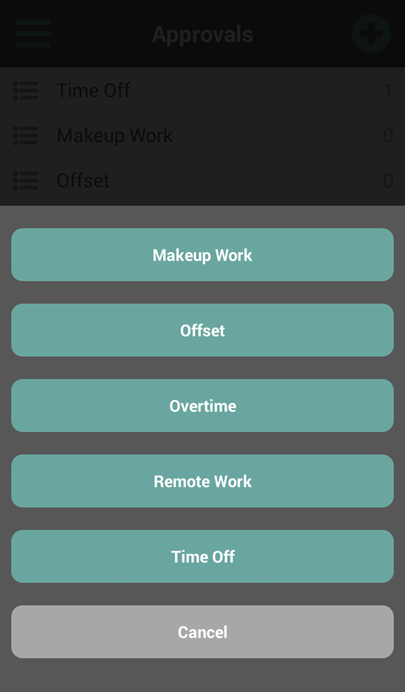 To approve requests, select the For My Approval View. Tap on Approve Request to approve the request, or Deny Request to deny the request.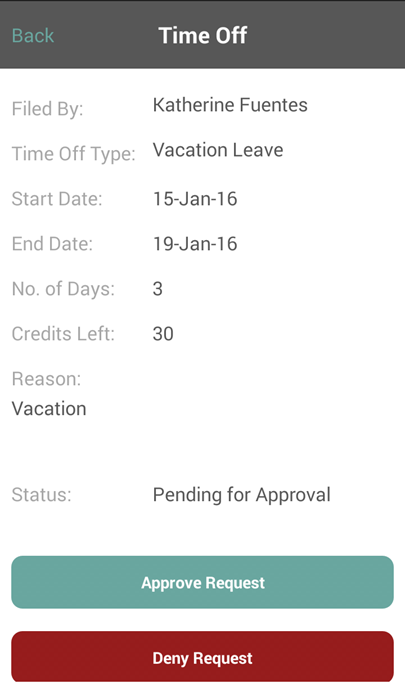 Last updated: March 7, 2016