This is the view when tapping on a project with your tasks. To mark a task as done, simply tap on the tick box to the left of the task.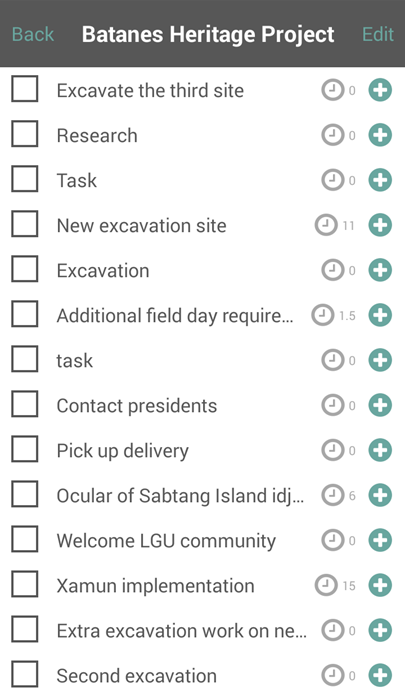 To add hours to a task, tap on the "+" icon. Enter the date and hours spent for that task then tap on Save once you're done.
Note that each time log that you make via the app is automatically geotagged if your phone's location services are turned on.
To delete several tasks at once, tap on the circles to the left of the tasks you wish to delete then tap on Delete. 
Last updated: March 7, 2016

your general tasks, tap on Edit.

To mark a task as Done, simply tap the circle on the left.
To bulk edit items, tap the boxes to select the tasks you wish to bulk edit (delete)