There are two ways to add an expense: through the Expense Report and through the Task Card. 
via the Expense Report
To add an expense through the Expense Report, click on the expand arrow beside the task you wish to add an expense.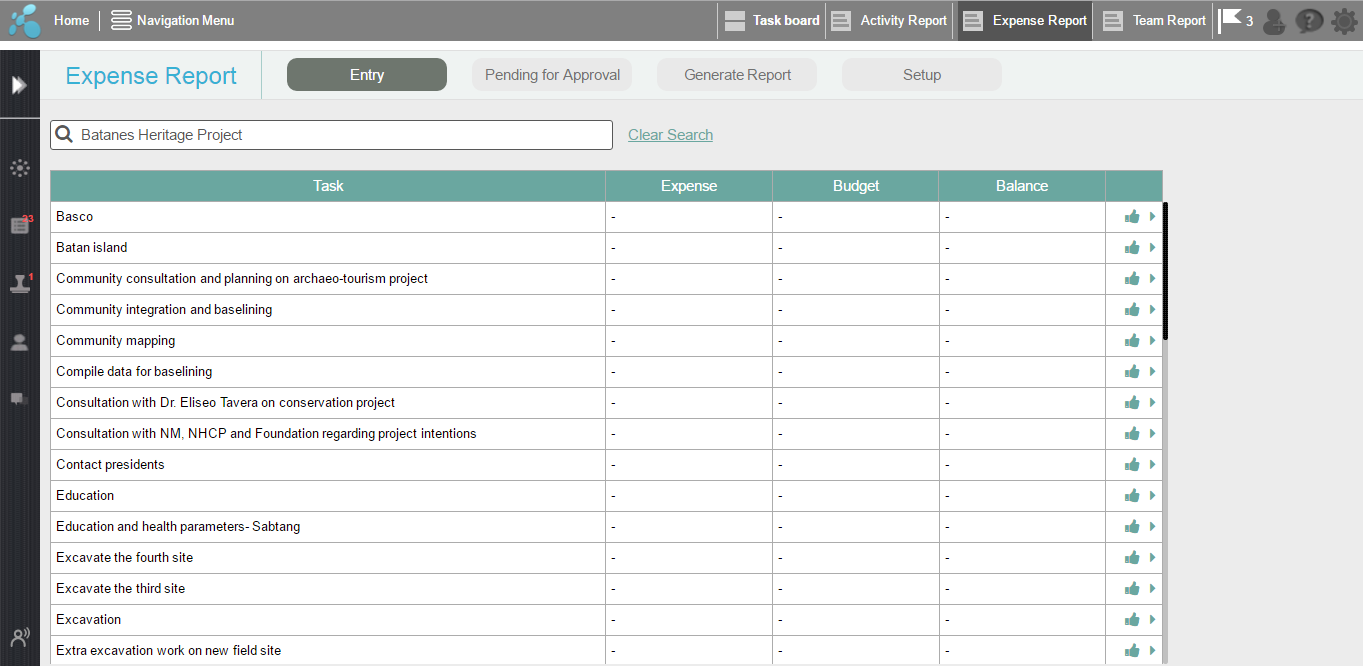 Click on the "+" sign to add a new expense. Fill in the details, then click on Save.
via the Task Card
To add an expense in a Task Card, click on a task name.
To add an expense from a task card, click on the "+" icon inside the task card. Enter the date, item, and amount. Click on Save when you're done. All expenses for the task can also be seen on the task card.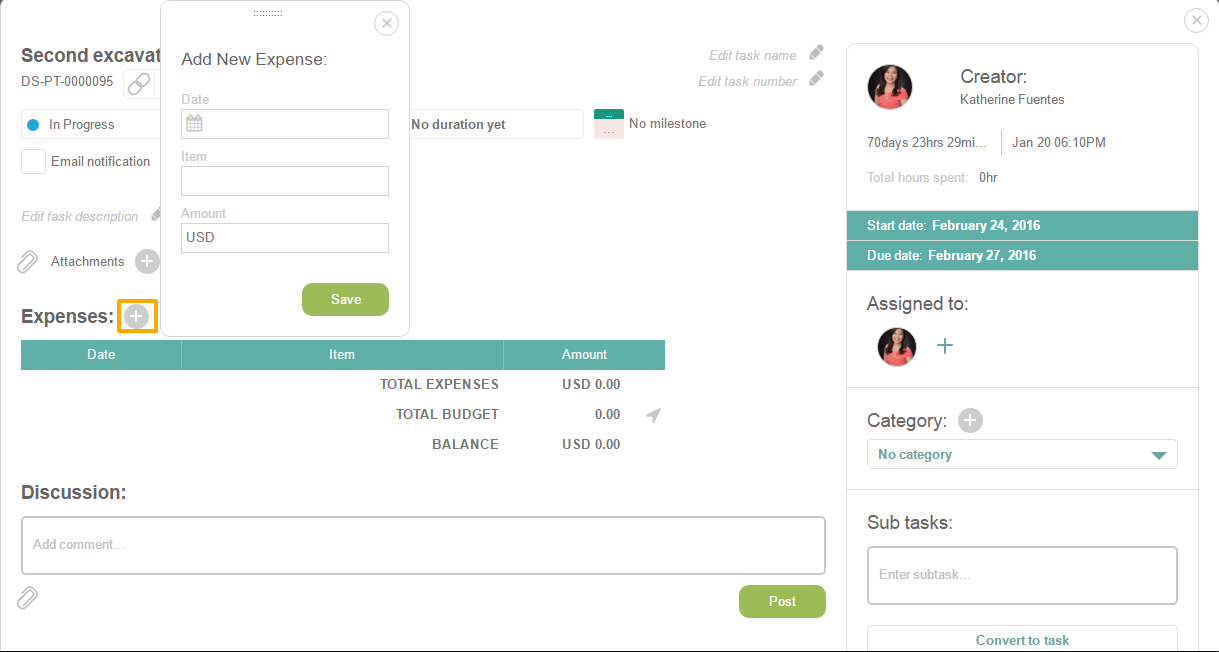 Last updated: March 31, 2016